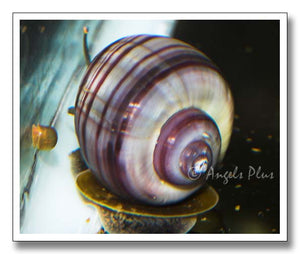 Beautifully colored
beautifully colored, expertly packed and delivered. Top notch seller.
Beautiful
Arrived in good shape and they are thriving
Healthy snails
I ordered one small, dark purple snail and received two larger snails that are around nickel sized. They were already moving around in the bag and were active and eating once in the tank, very healthy. They are not as purple as I thought they would be but I think this is because they are young. Very beautiful and healthy snails. Thank you!
Perfect Purples
Just gorgeous. Eating as soon as I dropped food into their tank.
Customer Service, communication, shipping A+ and then some.
Thank you so much.
Purple Mystery Snails
Great doing business with angelsplus.com. Snails arrived alive and well. Will definitely being doing business with this company in the future. 5 ⭐️ service!!!