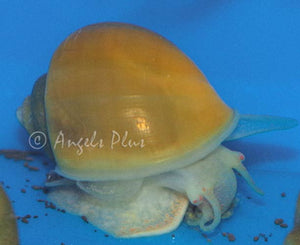 Snails
After just a few days two died.
The true cleaning crew
Very healthy snails and very active. I should have brought more but my funds aren't there yet. BUT I WILL BUY MORE SOON ! ! ! ! Great company.
Cute snails.
I got them to help clean my one tank with algae. And they are hard at work! I had ordered 2 and received 3. I gave the larger one to my granddaughter as their gold snail had passed away. The 2 smaller ones are doing a great job with the algae.
Beautiful Snails!
I ordered 3 snails, all of them came in excellent shape and were so healthy. They immediately came out of their shells and explored. Would highly recommend!
Great snails!!
I ordered several snails. The large were very big. All their shells were in perfect shape and they were all healthy. They were very active when they arrived. I will buy again!!
---