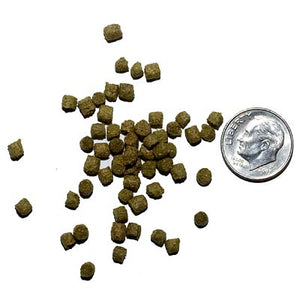 Floating Grower Pellet
Got these for my baby shubunkin goldfish after they went through the medicated flake foods & revive and recover flake offered on Angels Plus. The goldfish have been placed in my outdoor pond and love this pellet.
Great product
I've used this pellet for my angelfish in the past and it's still great. The fish love it. I however let the pellets soak up(with a little water)b4 feeding it, so the fish don't lose it in the aquarium.