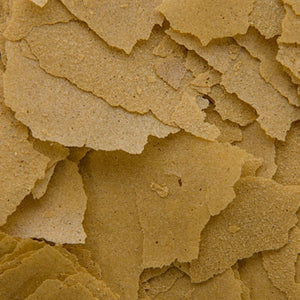 try it!
These medicated foods are effective because the fish eat it!
Metro Flakes
I've been buying the metro Flakes for a long time now and they have always worked well with my fish. My fish usually don't have any issues eating the flakes and often times I even use it as a preventative along with the prevent and recover. Great flakes. Wish they were available in a pellet form.
Worked when nothing else did
Camallanus worms took out half my 110g tank. I tried 4 products prior to this and had minimal luck. Fenbendazole mixed with their food, water, and a binder finally made a small dent; but this stuff completely knocked them out.
I did have to use it for longer than recommended- 10 days. Not sure if that was due to how bad the infestation was or if the worms in my tank are medication resistant. Either way it worked! My more severely infected rainbows, though very thin, are back to flashing colors and vigorously swimming around. I thought they were goners!!!
Thank you for saving my fish and my sanity! I will be buying all my fish food from you guys in the future!!!!
We are happy to hear that this worked. Thanks for sharing this because I've never known anyone to eradicate camallanus with metro. Nice to know that this is an option. If
the worms reappear within a few weeks, please let us know.
The Best!
Found this through researching about ick and options for treatment. I have a planted aquarium with a lot of fish so dumping a bunch of chemicals wasn't an option. I followed the directions and by the 6th day it was gone! I followed up with Prevent and Recover flakes and now my fish are in perfect health.
Peace of mind
I feed this and the dewormer to all my new fish in quarantine followed by the prevent and cure.
Only wish some of it was available in stick or pellet form.
---